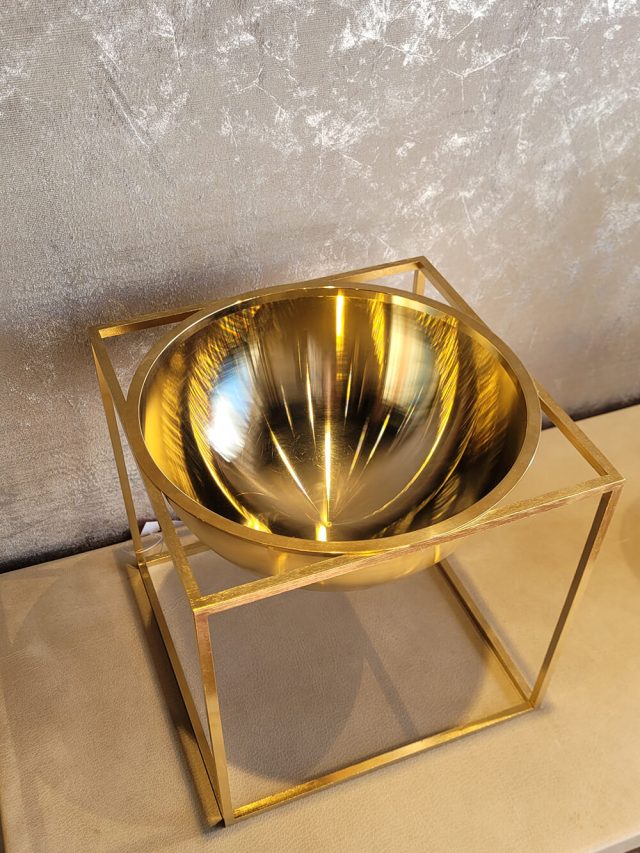 ByLassen Cube Bowl gold
This accessory is a timeless design. The sturdy design is of fantastic quality. Architect Mogens Lassen's designs are inspired by the Functionalism movement. The lines are clean and the designs timeless. This design even comes from the year 1962. It is a design that will never go out of style!
Colour: gold
Material: Metal
Designer: Mogens Lassen
New price: €455
Dimensions: 23 cm x 23 cm x 23 cm (lxwxh)
Condition: very good, showroom model
Buy now for €319
---
Come to our showroom
Get inspired by our beautiful products in the showroom!