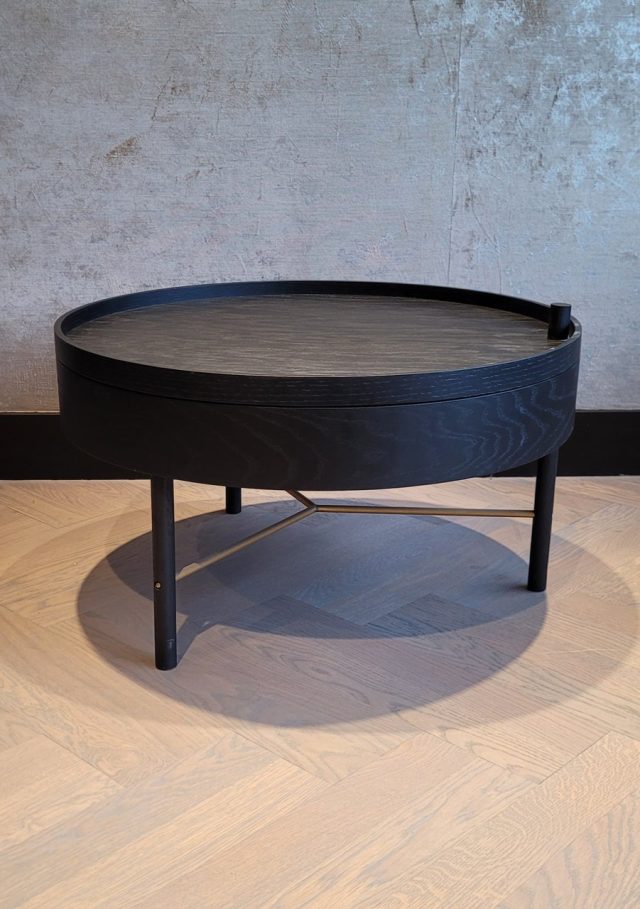 Menu Coffee table Turning
The Turning coffee table by MENU is a fantastic designer coffee table. Its simple design brings with it a timeless beauty. The turning top of this table reveals a handy storage area for, for example, the remote control. It's design is sleek, timeless and functional.
Colour: black, gold
Material: oak, brass
Designer: Theresa Arns
New price: €540
Dimensions: 65 cm x 65 cm x 36 cm (lxwxh)
Condition: very good, showroom model
Offer from €351
---
Come to our showroom
Get inspired by our beautiful products in the showroom!