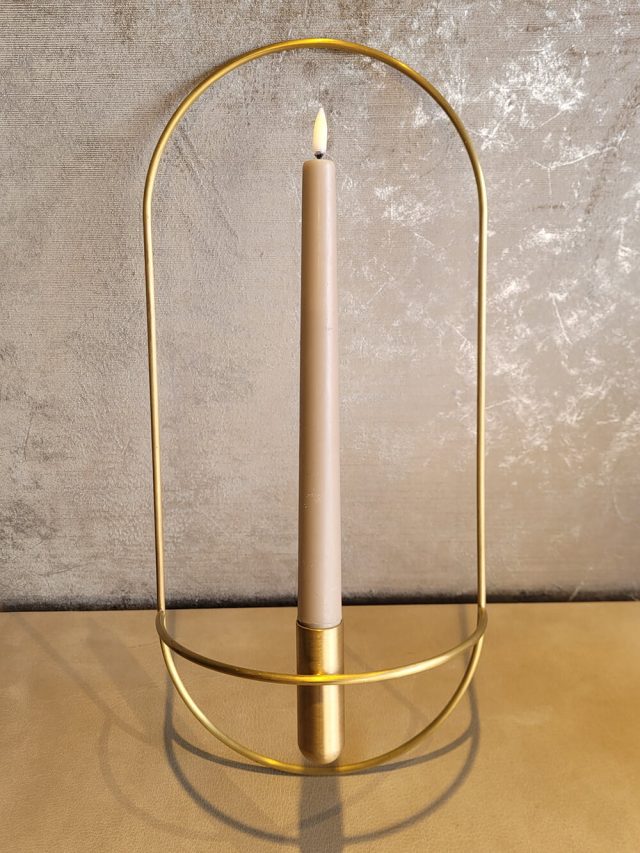 Menu POV Oval candlestick gold
This candle holder from Menu is a fantastic wall accessory. As the candle is set away from the wall by the frame, it casts a beautiful light on the wall. The candle is given a floating effect. The design is minimalist and elegant.
Colour: gold
Material: Metal
New price: €100
Dimensions: 22 cm x 10 cm x 44 cm (lxwxh)
Condition: very good, showroom model
Notes: multiple items of this item are available!
Buy now for €70
---
Come to our showroom
Get inspired by our beautiful products in the showroom!