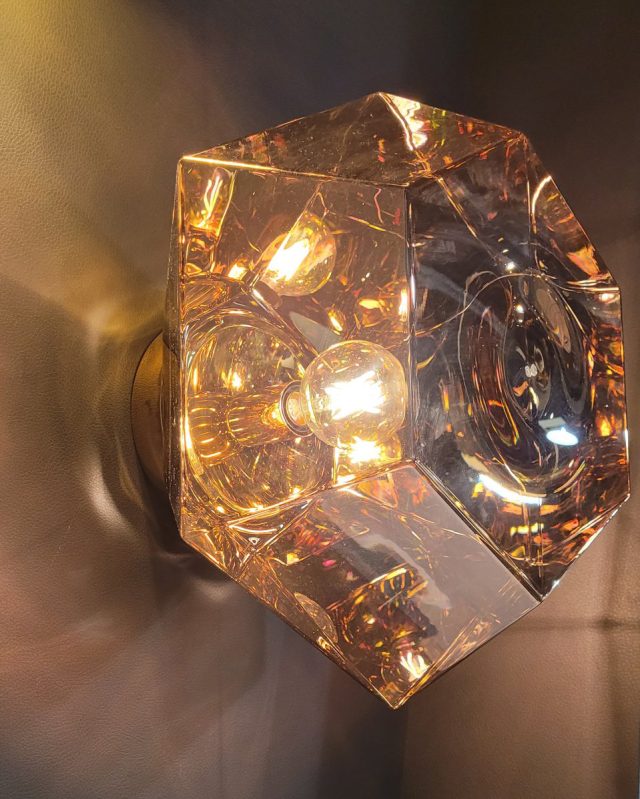 Tom Dixon ceiling/wall lamp Cut
The Tom Dixon Cut ceiling/wall lamp is based on the shape of a diamond. When this lamp is off, it is opaque. Once turned on, the lamp is transparent. Because this lamp is made of polycarbonate, it not only has this special feature. The lamp is also incredibly strong! Because of this warm colour, this lamp brings a lot of atmosphere to any room.
Colour: warm gold
Material: polycarbonate
Wattage: 28W
Fitting: E27
Cable length: 250 cm
Dimmable: yes
Designer: Tom Dixon
New price: €720
Dimensions: 44 cm x 44 cm x 39 cm (lxwxh)
Condition: very good, still in packaging
Notes: please note! The product shown is the product in the showroom! The actual product is new in its packaging.
Offer from €400
---
Come to our showroom
Get inspired by our beautiful products in the showroom!